https://www.cubeville.org/map/#/-5828/6 ... ille/world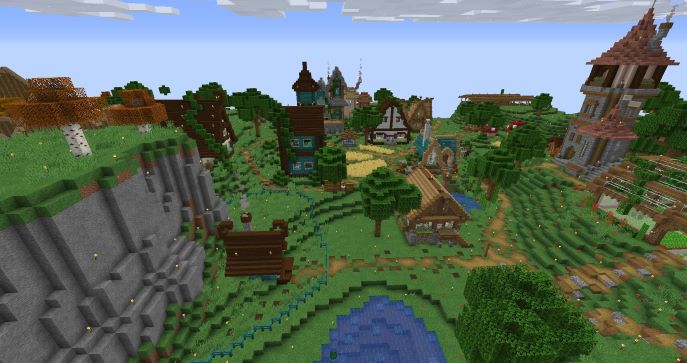 Welcome to Oak Grove!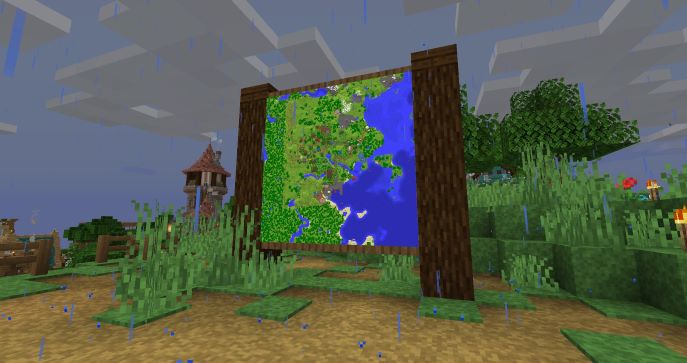 Oak Grove is an expanding village hoping to join the ranks among Noxstead and Elysium.
We are gaining more attention and a portal would make it easier for new and existing visitors to stop by to check it out.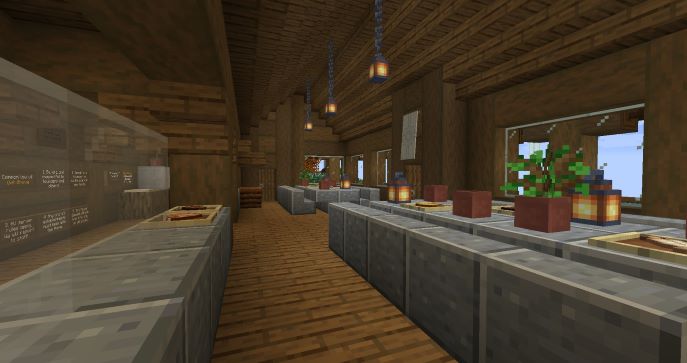 We met and still maintain our village status.
Our four founders are BeautifulBrook, CoolCade1224, Timmycakes, and WeomuCat.
We have 6-7 active residents: greenblock9, germanpirate99, ShadowCat555, Carfoal, FredLime, Webster2000 (Talsair still has to pick which house he wants).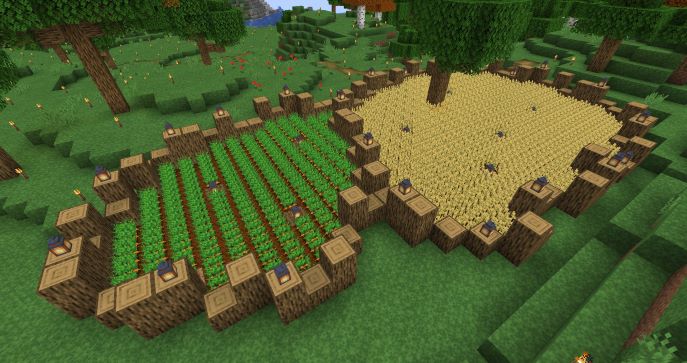 A second farm has been added to expand our food production for even more people. We collectively produce carrots, potatoes, beetroots, and wheat. Cows, sheep, pigs, and chickens are also available for food sources.

For town residents, there is a wool farm that is nearly complete and a zombie grinder that is complete.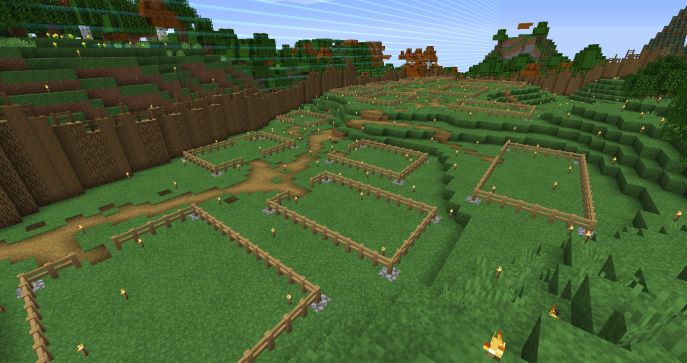 Empty plots have been added for new residents to build their own houses.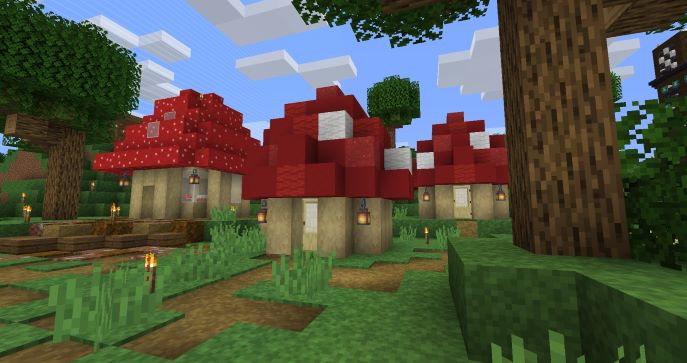 Large and small houses are available for players who don't have resources to build a house.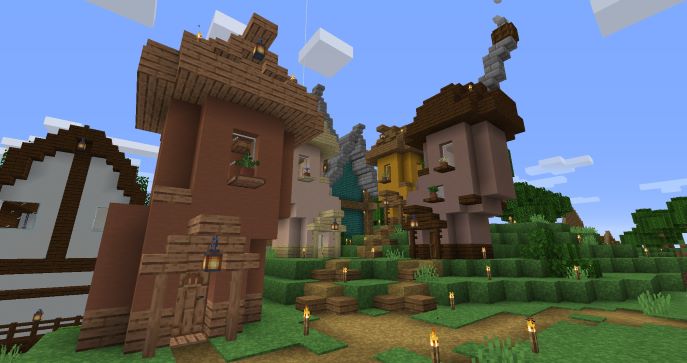 And smol pre-built houses are available to players who have several homes or a main house elsewhere (in
).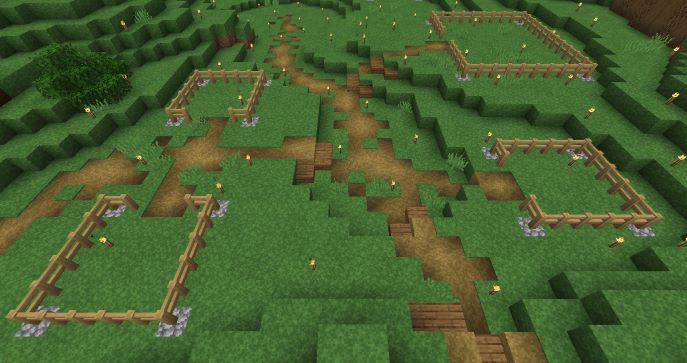 Smol empty plots are also available to those not wanting to take up much space, but still want to build their own smol home.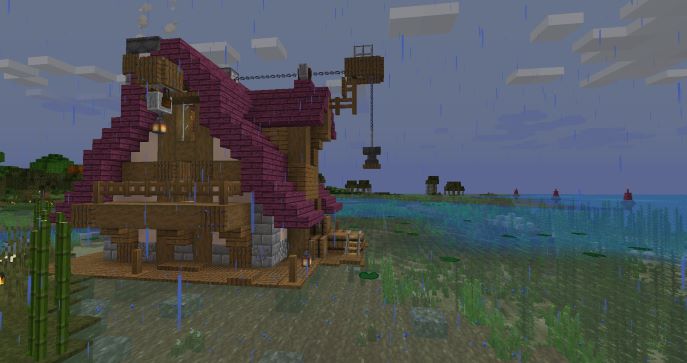 Despite the general cottagecore theme of the town, Oak Grove has grown to cater towards tourism while still sticking as close as possible to a relaxed and cozy experience. The fishing hut has been modified to host a fishing competition. Fishing poles are for sale inside and prizes are available for catching so many fish.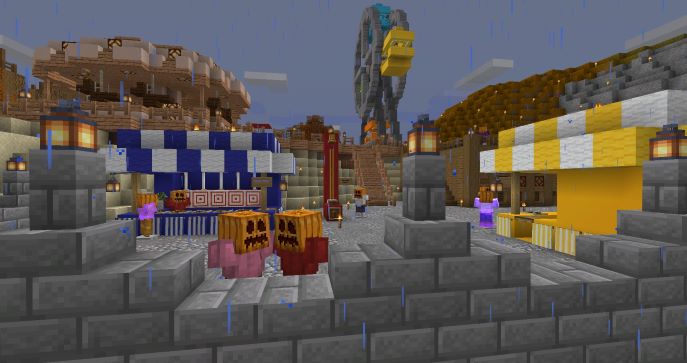 A steadily growing festival & shoppes sit on the docks & coastline. Open rain or shine! CoolCade1224's distant cousins help run the festival games.

Just a little joke since CoolCade1224's skin is known for having a pumpkin head.



A working carousel and a ferris wheel (with a lift to the top carriage) sit above the shoppes. Behind those is our beloved rollercoaster Nostalgia rated

Cubeville's #1 rollercoaster.

I'm pretty sure the only rolllercoaster?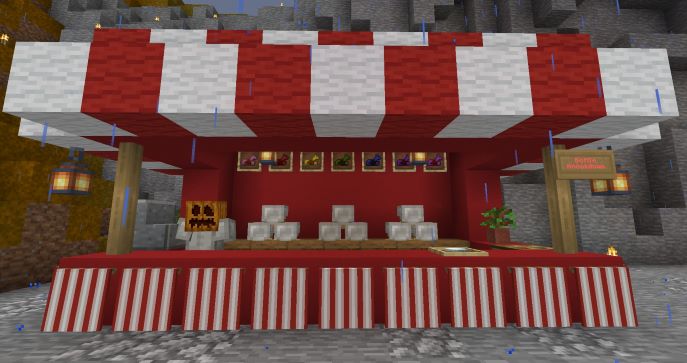 Some not-entirely-functional festival games are also available. Snowballs can be thrown for fun, but they unfortunately are un-winnable.

But so are most carnival games, right? So that makes it more realistic...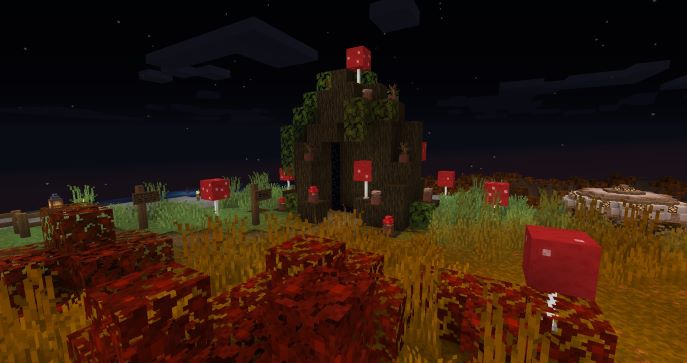 If we are so graciously granted a portal, we would love to put it in our cute little cottagecore stump. Entrance message would change as needed to include news of new events available in town. Signs are in place to direct visitors.

The original marketplace is still in place. CoolCade1224 and Blu (currently gaycinnamontoast) have active shops. Talsair, FredLime, and Webster2000 all have selected plots and are filling their shops soon! Plenty more shop plots are also available for other SKs.

With the exception of the world border side, lighting has been expanded up to 25 blocks past the village wall. This includes sea pickles lighting the ocean floor & swamp.

Required builds are also all connected by path and directed by signs.

Thank you all for your time and consideration! Please let us know where we can improve
Sneak Peek: